With March Madness underway, we all have our brackets filled out and are anxious to see if our final four picks were correct. This year is sure to be filled with some Cinderella stories along with some dominant favorites making their way down the brackets to the eventual winner. (Note: Our own Kennesaw State was OFFICIALLY in March Madness!!) While we all get focused on the office pools, March Madness can really teach you some great money lessons to help you make more smart money moves for the rest of your life.
When two teams compete in the NCAA tournament beginning with the total of 64 (now 68) teams that make the tournament, they each get a line in a bracket. Bracketology is the process of predicting the field of the NCAA Basketball Tournament, named as such because it is commonly used to fill in tournament for the postseason. It incorporates some method of predicting what the NCAA Selection Committee will use as its Ratings Percentage Index in order to determine at-large (non-conference winning) teams to complete the field of 68 teams, and, to seed the field by ranking all teams from first through sixty-eighth. ESPN's Joe Lunardi is the inventor of the term "bracketology", starting first as the owner and editor of the Blue Ribbon College Basketball Yearbook and ending up as the resident bracketologist on ESPN. (source: wikipedia.com)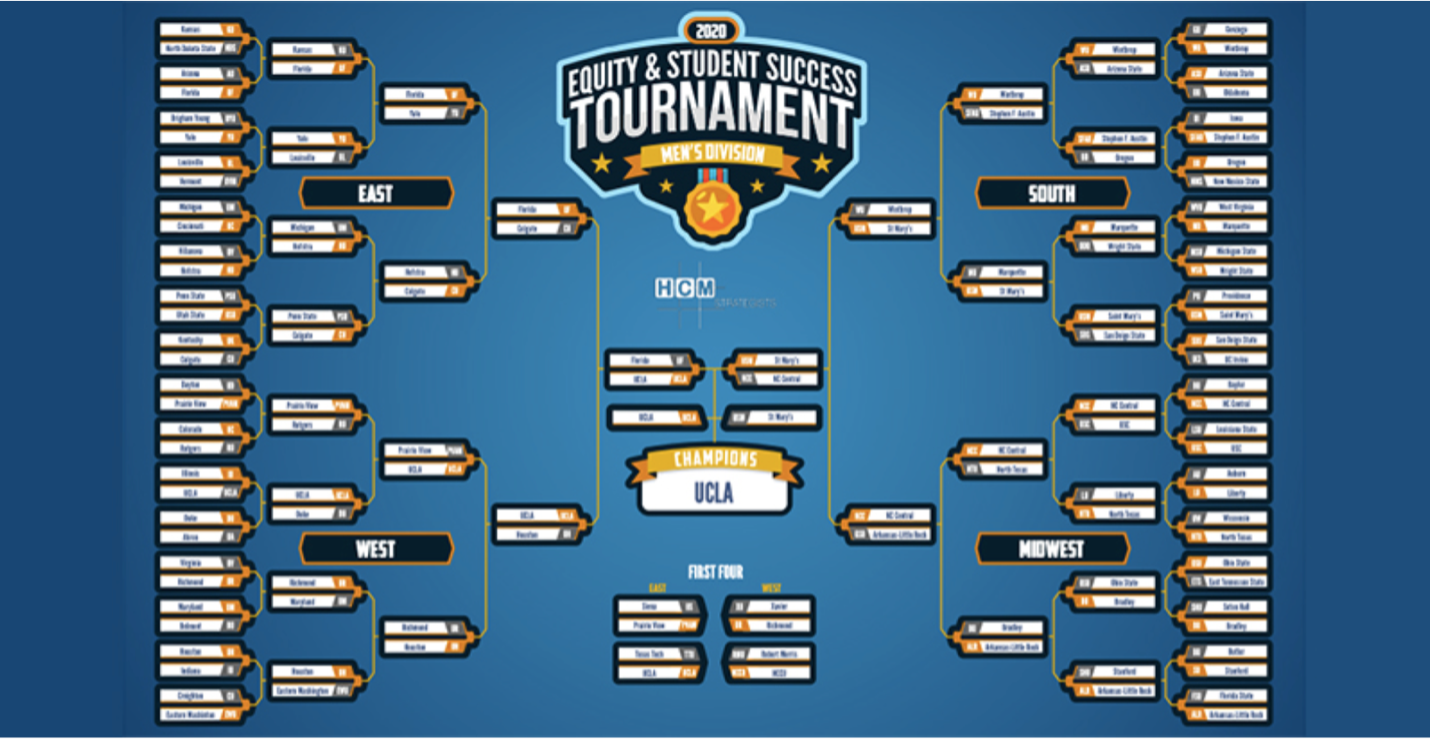 It occurred to me that often we have to make financial decisions that almost feel like brackets in our financial life. We know that it will be very difficult to pick a winner in every financial bracket we have in our life, but making more good ones than bad ones can determine whether we are winners or losers in our financial lives. Here are three very important bracket decisions that many of you will have to make today. Doing these wrong or right can determine success of your overall financial plan.
BRACKET ONE- PAY TAX NOW OR PAY TAX LATER
Certainly, nobody has a crystal ball on where tax rates will be in the future. If you take the political issues out of it, I've suggested before that they have to go higher as expense cutting along will not help us balance the fiscal budget nor pay off our huge debt. All of you know you should be putting away for retirement in vehicles like your employer's 401(k) plan. However, the bracket decision is to do the pre-tax deferrals or to do the Roth deferrals if your employer offers these choices. I'm a big fan of maxing the pre-tax deferrals to the match and then doing the rest of the deferrals in the Roth unless you are in the upper three tax brackets. Then, I would consider doing as much as you can in the pre-tax side of the equation.
BRACKET TWO- BUY COOL STUFF AND HAVE FUN NOW OR LATER
This bracket decision is always a very tough one. I actually saw a program on the nightly news this weekend where someone who was unemployed had just started work again after six months with a hotel chain. When she was interviewed she said she couldn't wait to get her first paycheck so she could get her hair done and buy some new clothes. My main recommendation on this one is as you get pay raises at work to do the following. Put about one-third of all new raises into the fun later category and save it, put about one-third into the buy cool stuff and spend it, and know that the Government is likely to take the other third. With many people far behind where they need to be saving for retirement, it always seems like a good idea to choose the bracket of fun now. Just make sure you give the fun later team some money or the only fun you'll be having is greeting people at Wal-Mart.
BRACKET THREE- RENT OR BUY A HOME
This is an extremely tough bracket to pick. There are pros and cons for both. The key in picking this if you choose the buy a home team is to make sure you don't go in with the expectation that this is going to be a use asset down the road. What I mean is that your home will be a place to invest in where you can extract dollars from down the road. It may be a great place to enjoy with friends or raise your family, but it will most certainly cost more (even after deductions) than renting. If you don't want the risk or hassle of home ownership, then choose the rent team. Since many people have homes under water and can't sell them, renting can be a great option.
March Madness is a fun time of the year even if you aren't a college basketball fan. When faced with financial 'bracketology', do you're very best to consider the pros and cons of each of the sides and focus on just picking more winners than losers. Most importantly, make sure you don't make a financial decision that could be a bracket buster. Those are usually the ones regret down the road!