Did Your Parents Give Bad Money Advice?
A recent study that came out on CNBC showed that when it comes to debt, Gen Xers are now at the top of the class. Especially in the category of personal debt where the average Generation X individual (ages 39 to 54) have racked up $36,000 of personal debt. This is on top of the student debt that is still lagging in the background and potentially taking on new college debt for their children.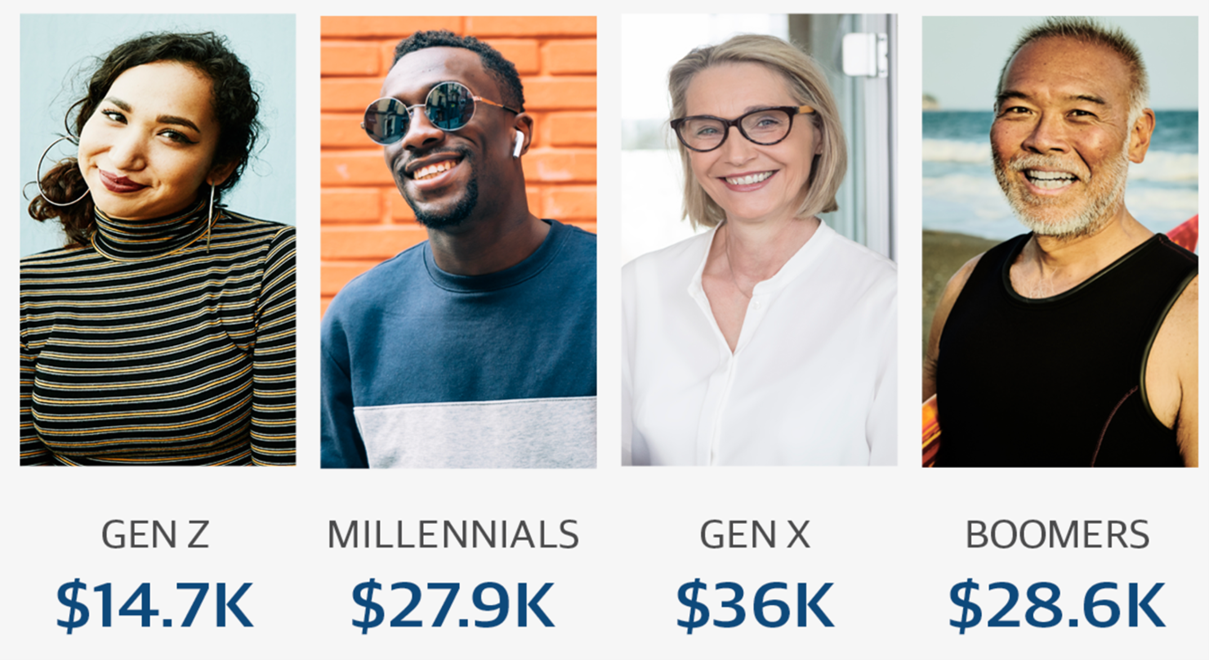 I think about the advice I got from my parents and the advice that I am giving to my children today today. We all need to consider that as life evolves, so may some of the traditional financial advice that we give when it comes to money decisions.
Here are four areas whereas parents your financial may be (kind of) wrong:
Go To College And Get A Degree
Let me say up front, that I'm not advocating that a college degree is a bad idea. But we need to consider what's actually happening with the rising cost of college education and the TRUE return on investment from a college degree. When I graduated in 1991 from Boston College, I knew there was a good chance to make that degree earn a real rate of return in my future. Today, there are now 44 million Americans that have a total of 1.6 trillion dollars of debt with an average student loan with the average being $29,200. So, the real question remains is all education debt actually good debt? Is has always been believed that college degree debt is debt that will pay itself off in spades, but with the rising cost of college education at double the inflation rate against real wages, it does make you wonder if the traditional parental advice around getting that high end college degree is really worth the money. On top of it, we currently have 9.2 million job openings and there may never be a better time to start somewhere with little to no experience given the irrefutable laws of supply and demand.
Get A Good Job And Work Your Way Up The Corporate Ladder
Let's talk first about what a 'Good Job' actually means. The traditional parental lense has always been get a job through college, but with unemployment rates now at 3.7%, the real supply and demand gap is in the blue-collar arena. There are great jobs of plumbers, electricians, diesel mechanics, and welders where the income level can be $80,000 to even more than a six-figure income. In addition, there are new verticals for job entries such as going to coding school. Recently, I spoke with someone in Atlanta who went to coding school for just 10 weeks and got a starting job with a salary of $60,000. We've had more startups of small business than ever before in the history of the United States.
Beyond that, the corner office you could earn through the corporate ladder isn't quite as appealing to Americans as it was in the past. With the potential for flexible hybrid work models being permanent and the possibility of 4-day work weeks, the traditional path to success may not be traditional at all going forward. Getting to the top of the food chain isn't what it used to be twenty years ago, and the definition of a good job is changing.
Save Up For A Down Payment And Buy A Home
In A Pew Research survey done in 2018, 88% of millennials live or plan to live in a metropolitan area where there are more renters. Millennials want to be more mobile and have more flexibility with their careers. What's sobering is that millennials plan to spend on average $350,00 for a starter home and with the $29,000 plus dollars of student debt and almost $28,000 of student debt, so does it make sense to buy a home as soon as you can? Especially if you don't know where you are going to settle down?
Don't get me wrong, I'm all for home ownership and when I got out of college, I literally did everything I could to pay off all of my debt and save, save, save to put a down payment on a home. Home ownership makes sense especially if you pay off the mortgage over time. Make sure in today's market you don't overbuy your house or that could put you in a significant bind. What is important is that you are able to financially afford to make the decision to buy a home. Interest rates could be wagging your tail to buy a home, but if your total obligation monthly layouts put you in a financially awkward position then home ownership doesn't make sense in the short term.
Get Married, Settle Down, Have Kids
Some of your parents want this sooner than later because they are itching for grandkids. And, as the generation today gets married later in life and have kids later in life, it just means that you'll be much older when you are a grandparent. With the changing dynamics in the workplace today, women have more options at their disposal. Some of them are choosing not to have kids at all, but we are learning that millennials are getting married several years later in life than normal. It doesn't mean your parents advice to get married, settle down, and have kids was totally wrong. It's just happening later.
Since younger generations are now seeing their parents having to work longer and not really be prepared for retirement, many of them are not adopting the attitude of work, work, work, and then enjoy your money in retirement. In fact, a reversal of fortunes is happening where younger generations are spending money now and enjoying those international getaways and front row concerts today. They are figuring that they have their whole life to pay it off. So, conventional advice is changing.
These money quakes may just be the beginning. The advice your parents gave wasn't totally off base and still directionally correct, but it's coming with a twist of the changing landscape of how people are viewing the new norm in America.