Our Team
Tyler Huck
CRPC®
Vice President, Private CFO®
Hometown: Alpharetta, GA
States Licensed: AL, AR, AZ, CA, CO, FL, GA, IL, KY, MI, MS, MT, NC, NJ, NY, OH, SC, TN, WV, WY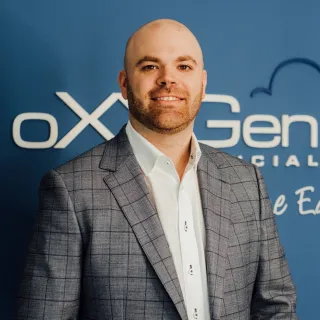 Tyler Huck
Vice President, Private CFO®
About
Tyler was born and raised in Alpharetta, GA and attended Florida State University. Upon graduation, Tyler moved from Tallahassee back to the Atlanta area and started his career. Tyler has 10 years of experience in finance, banking, and health & life insurance. In his free time, Tyler enjoys following the ins and outs of FSU Football, attending Atlanta sporting events, playing guitar, playing golf, getting together with family & friends, and throwing the ball and Frisbee outdoors for his border collies, Winston and Tate. Tyler currently resides in Hickory Flat, GA with his wife, Claire, his daughter, Camryn, and their two fur babies.

Are you an early bird or a night owl?
Night owl
What would the title of your autobiography be?

Tyler Huck: How a Sneaky Great Athlete Became a Financial Wizard
If you could only listen to one song for the rest of your life, what would it be?

I have made it a rule of mine to not answer impossible questions
If you could have the power of teleportation right now, where would you go?

A COVID-19-free Italy
What is the last TV show you binge-watched?

Love is Blind, unfortunately

Motto or personal mantra?

"Treat others as you would like to be treated." You cannot ever go wrong if you follow this mantra that we all learned when we were children. This would solve a lot of the world's problems!

What inspires or motivates you to do your job, as it relates to the customer experience?

I love when a client of mine feels comfortable that they can rely on me to help them make the difficult and impactful decisions that shape their financial future. It means I have done my job the best of my ability.
Background and qualification information is available at FINRA's BrokerCheck website.
* Securities offered through Kestra Investment Services, LLC (Kestra IS), member FINRA/SIPC.
+ Investment advisory services offered through Kestra Advisory Services, LLC (Kestra AS), an affiliate of Kestra IS. oXYGen Financial is not affiliated with Kestra IS or Kestra AS. Kestra IS and Kestra AS do not provide tax or legal advice. Investor Disclosures: https://Bit.ly/KF-Disclosures