"It's Not What You Earn…..It's What You Keep That Matters!"
- Ted Jenkin, CEO oXYGen Financial
How Can I Save Money In Taxes?
Comprehensive review of last three years federal and state tax returns
Tax Deferral Strategies
Tax Credit Strategies

Tax Exempt Strategies

Real Estate Strategies
Set up of side hustle or home businesses
1099 and LLC strategies

Business Tax Strategies (Captives, 1042, Section 162, etc.)

What Is A Private CFO®
You are the CEO of your family finances. Every successful CEO has a great CFO beside them. Learn more about the revolutionary oXYGen Financial Private CFO®, and how we can help your family build a leaner budget, a fatter wallet, and a bigger net worth.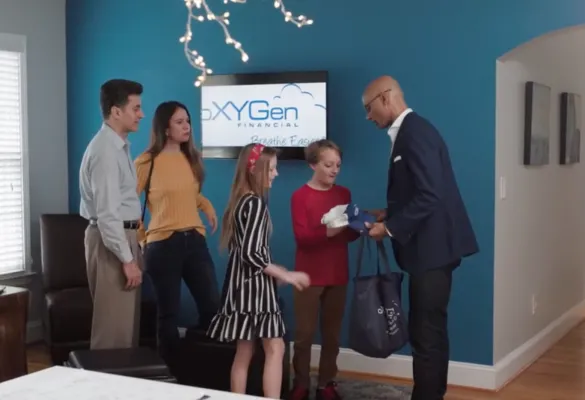 We DON'T represent any product companies
We DON'T take kickbacks from product companies
We DON'T try to hard sell you a bunch of insurance policies
We DON'T ever compromise our fiduciary standards
Fee Based Advice for Individuals and Couples
Up Front Fee
$800 - $10,000
Ongoing Monthly
$100 - $1,000
Comprehensive financial planning advice covering the six key areas of your financial future. Modular planning can be done as well.
Fee Based Advice for Business Owner
Up Front Fee
$1,500 - $15,000
Ongoing Monthly
$250 - $3,000
Comprehensive business planning and tax management advice, exit planning, business valuations, part time CFO services, and more

Fee Based Wealth Management
.25% - 2.00%
Depends on asset size and customization
OR
Flat Fee for asset management (reviewed annually)


Download Our Game
Changing E-Books Today
From Budgets To Taxes To Retirement Our E-Books Will Change Your Life
2020 Family Budget Template
How To Save Up To $100,000 In Income Taxes

7 Ways To Start Up A Side Hustle

Six Money Moves To Make If You Get Laid Off

Why The 4% Withdrawal Rule Is Broke

Excited About A Meeting With US?
Check Out Our Highlight Reel
Why have more than 4,000 families made the move to oXYGen? Why does CNBC, CNN, Headline News, and The Wall Street Journal call on us? Take a peek inside some of our highlights…….