oXYGen Financial Can Help You With Retirement





oXYGen Financial Can Help You With Life Transitions






oXYGen Financial Can Help You With Investments





oXYGen Financial Can Help You With Wealth Management





oXYGen Financial Can Help You With Employee Benefits
FREE E-Books That Will Change Your Financial Life
5 Ways to Talk to Your Spouse About Money
5 Ways to Invest In Digital Assets
5 Ways to Start a Side Hustle
5 Ways to Save Money in Taxes
5 Ways to Save $200 Right Now
5 Ways to Get More Financial Aid

Who We Are
You are the CEO of your family finances. Every successful CEO has a great CFO beside them. Learn more about the revolutionary oXYGen Financial Private CFO®, and how we can help your family build a leaner budget, a fatter wallet, and a bigger net worth.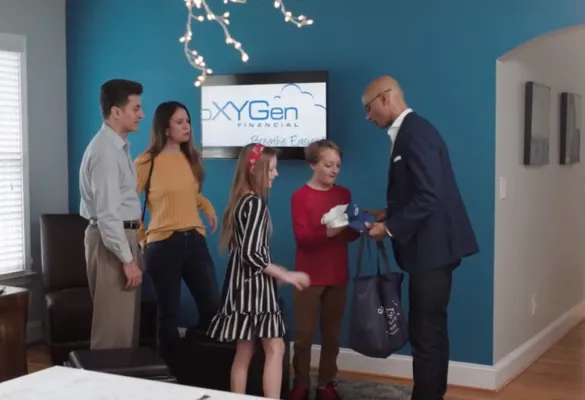 What Makes Us Different?
MAKE
Making Money Is Fundamental To Building Your Net Worth
KEEP
Once You've Made Money, How Do You Keep It?
INVEST
Now You Have Money, How Do You Make It Work For You?
PLAN
The Most Important Economy Is Your Personal Economy
Financial Planning &
Advice Packages
One-Time Fee: Starting at $1,800
Recurring Fee: Monthly $100 to $400
Basic Financial Plan
Planning Services
Getting Organized & Basic Comprehensive Plan

Referrals to Outside Professionals

Assigned Private CFO®

Support from Dedicated Operations Staff
Communication
1 In-Person Meeting Per Year (office or virtual)
48 Hour Email Response Time
Perks
Exclusive Invitations to Client Appreciation Events
Referral to Recommended Provider for Tax Preparation Support
One-Time Fee: Starting at $4,000
Recurring Fee: Monthly $150 to $750

Comprehensive Financial Plan

+ Basic Financial Plan
Planning Services
Comprehensive Scenarios

Assistance with Outside Professionals

Assigned VP or Managing Director

Support from Dedicated Operations Staff
Communication
3-4 In-Person Meetings Per Year (office or virtual)

Same-Day Email Response Time
Perks
Exclusive Invitations to Client Appreciation Events

Referral to Recommended Provider for Tax Preparation Support

Coordination of Attorney(s), Bookkeeping, Property & Casualty Services
One-Time Fee: Starting at $2,500
Recurring Fee: Monthly $100 to $500
Distribution Financial Plan
+ Comprehensive Financial Plan
+ Basic Financial Plan
Planning Services
Comprehensive Scenarios, Income, Tax, Estate Planning

Assistance with Outside Professionals

Assigned VP or Managing Director

Support from Dedicated Operations Staff
Communication
1-2 In-Person Meetings Per Year (office or virtual)

24-48 Hour Email Response Time
Perks
Exclusive Invitations to Client Appreciation Events

Referral to Recommended Provider for Tax Preparation Support

Coordination of Attorney(s), Bookkeeping, Property & Casualty Services