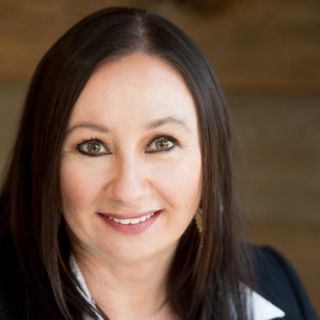 Sandi Marie Tringali
Director of First Impressions
Bio Details
Sandi was born on Christmas Eve in Brookhaven Georgia. At 13 she started her career in the hospitality field at the Clock Restaurant. By the mid 80's the diners were out and pizza was in. Over the next 10 years they opened 20 franchise units. The first in Atlanta market to deliver 2 for 1 Pizzas, use credit cards on deliveries, and CB radio in the drivers cars. In 1996 they ventured in the Summer Olympics, "come they said, you will get rich they said" unfortunately that was not the case. Forward to Lombardi's Restaurant at Underground soon the name was changed to Tringali's until 2009 when it closed. Having spent the last 7 years with her first Corporate held Management position she left to pursue a life free from restaurants. Her most precious accomplishments by far are her three children: Talia who is now married, Lauren just became a High School teacher and Dominic at Kennesaw State.

Personal Info
Are you an early bird or a night owl?
Night owl
What would the title of your autobiography be?

Been There, Done That
If you could only listen to one song for the rest of your life, what would it be?

Dreams - Fleetwood Mac
If you could have the power of teleportation right now, where would you go?

Key West, FL
What is the last TV show you binge-watched?

Better Call Saul

Motto or personal mantra?

Improvise / Adapt / Overcome

What inspires or motivates you to do your job, as it relates to the customer experience?

When I see a genuine smile on someone's face who appreciates the small things.
Background and qualification information is available at FINRA's BrokerCheck website.
* Securities offered through Kestra Investment Services, LLC (Kestra IS), member FINRA/SIPC.
+ Investment advisory services offered through Kestra Advisory Services, LLC (Kestra AS), an affiliate of Kestra IS. oXYGen Financial is not affiliated with Kestra IS or Kestra AS. Kestra IS and Kestra AS do not provide tax or legal advice.