Our Team
Eliot Goode
Vice President, Private CFO®
Hometown: Paducah, Kentucky
States Licensed: AL, FL, GA, KY, NC, SC, TN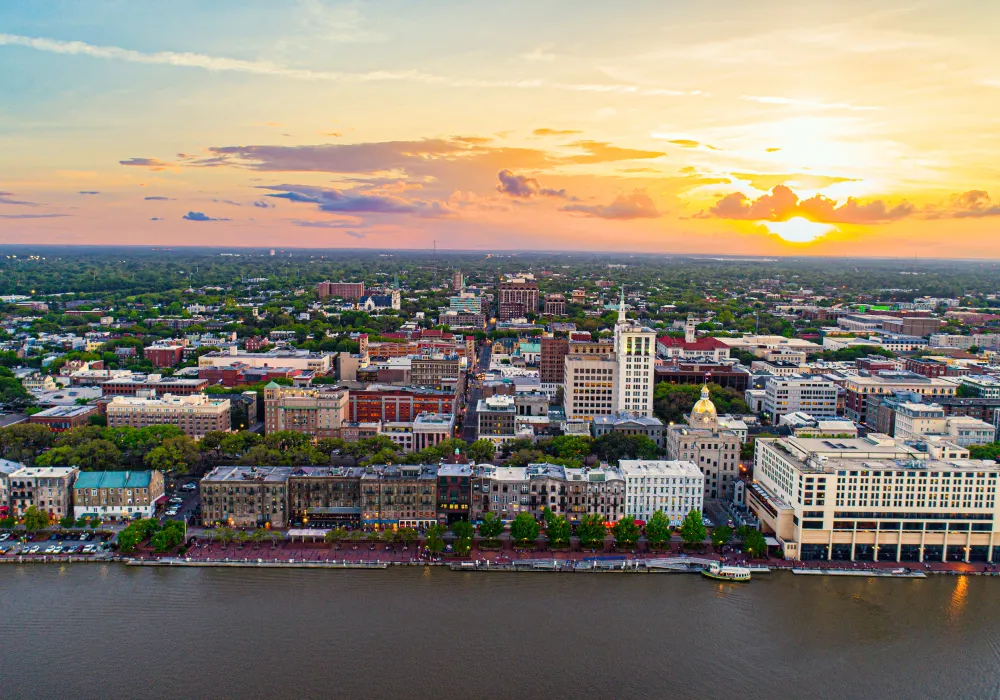 Eliot Goode
Vice President, Private CFO®
ABOUT
Eliot Goode is an Army Ranger veteran and Vice President, Private CFO with oXYGen Financial Savannah. Prior to joining oXYGen, he was a financial advisor with Morgan Stanley. Eliot brings a lot of practical business experience and a never quit attitude to the team, some of which he learned when he served as a Special Operations' Operator with the Army Rangers. While active duty, he had many admirable accomplishments, including completing two combat tours in Afghanistan. However, Eliot says his greatest accomplishment while in the Army was marrying his beautiful wife, Jessica. They have been married for 19 years and have two kids (Savannah, 17; Carson, 15) that attend Richmond Hill High School.
After serving our country, Eliot planted roots in Richmond Hill and started working at Gulfstream Aerospace, where he worked for 10 years. During the first 5 years at Gulfstream, he worked as a mechanic, while at the same time, pursuing his bachelor's degree in Business. Eliot's knack for innovation and process improvement led him to become a Manufacturing Engineer and Industrial Engineer for 5 years at Gulfstream.
After leaving Gulfstream, Eliot started his own metal fabrication business and simultaneously pursued his graduate degree. Eliot completed the accelerated MBA program in one year and graduated in the top of his class with a 4.0 gpa. After graduating with his MBA, he felt that God had led him to pursue a career as a Financial Advisor, which ultimately led him to where he is today… loving life and serving others.
Eliot is very involved in his community. He and his family have been members of Compassion Christian Church for 20 years where they have served in the children's ministry and attend services weekly. Eliot is a mentor for the Three Rangers Foundation and serves as an ambassador with the Richmond Hill Bryan County Chamber of Commerce as well as the Savannah Chamber of Commerce.
In his free time, Eliot enjoys being outside. Whether it is fishing with his kids, enjoying time on the water with family or getting in a round of golf with friends.
Are you an early bird or a night owl?
Night Owl
What would the title of your autobiography be?

Embracing My Multi-potentiality
If you could only listen to one song for the rest of your life, what would it be?

God Bless the USA - Lee Greenwood
If you could have the power of teleportation right now, where would you go?

Heaven
What is the last TV show you binge-watched?

Bosch
Motto or personal mantra?

Do everything in love.
What inspires or motivates you to do your job, as it relates to the customer experience?

Providing my clients with a peace of mind knowing that their money is in good hands.
Background and qualification information is available at FINRA's BrokerCheck website.
* Securities offered through Kestra Investment Services, LLC (Kestra IS), member FINRA/SIPC.
+ Investment advisory services offered through Kestra Advisory Services, LLC (Kestra AS), an affiliate of Kestra IS. oXYGen Financial is not affiliated with Kestra IS or Kestra AS. Kestra IS and Kestra AS do not provide tax or legal advice. Investor Disclosures: https://Bit.ly/KF-Disclosures